Fastbraces
®

Titchfield
An affordable solution for straight teeth, in as little as 2 months!
From £2,500 – 0% finance available – spread the cost of your treatment
Fastbraces are a revolutionary affordable tooth straightening technique which straightens teeth quickly, safely, and easily. Results can typically be achieved in 3-12 months. Fastbraces can be used by both adults and children. While Fastbraces® does utilize brackets and a wire to move teeth, Fastbraces can achieve results in a much shorter treatment time and at a lower cost to you. This is because Fastbraces® have been designed to move teeth differently by moving both the crown and the root of the tooth simultaneously.
A clear bracket and wire alternative is available with Fastbraces® which means that you can talk and smile with confidence even while your teeth are being straightened. This technology has been used in the US for over 20 years, with scientific research in hundreds of well respected orthodontic literature and thousands of very happy patients.
If you would like a free consultation with Tim Barker to learn how Fastbraces® can give you the straight teeth you have always wanted, please ring reception to book an appointment.
Please take a look at our gallery pictures to see examples of the fantastic results that can be achieved.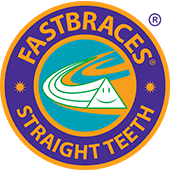 Dr.Tim Barker Bachelor of Dental Surgery
a proud Fastbraces® provider:
braces technology that is fast,
safe and affordable.
Results achieved in just over 6 months
Results achieved in 4 months