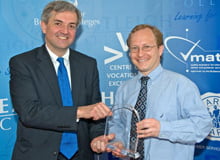 Eastleigh College Training Ambassadors Award
Barker Dental Care was honoured with a Training Ambassadors Award for employer dedication in staff development by Eastleigh College in April 2009. The award was presented by Chris Huhne, the local Member of Parliament. Our practice was put forward by one of our staff members, Janet Green, who is currently nearing the end of her dental nurse training at Eastleigh College.
Of the 50 employers nominated for this award, the Barker Dental Care was one of five businesses recognized at the Eastleigh College Annual Awards banquet. We were very pleased to receive this honour and will continue to support our team in furthering their training and education.
---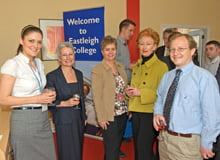 ---