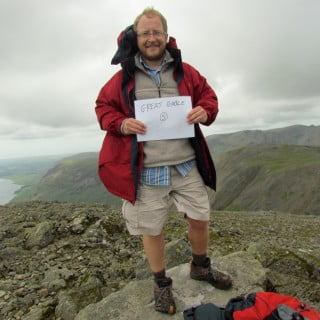 Tim Barkers Lake District 24 Peak Challenge to Raise Money for Operation Smile
In July, local dentist Tim Barker hiked the Lake District 24 Peak Challenge to raise money for Operation Smile.
Operation Smile is a charity that provides surgery to children born with cleft lip and palate around the world. Without this surgery, babies with cleft lip/palate may die in the first year of life due to an inability to feed. At best, if left uncorrected, children with cleft lip/palate are often unable to speak, socialise or smile, and these children grow up with the psychological effects and social stigma which can accompany such a deformity. Life changing corrective surgery for cleft lip and palate costs as little as £150. We are extremely pleased to announce that Tim Barker raised over £1000 in donations for Operation Smile.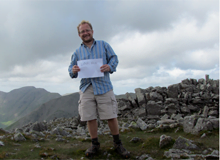 The challenge which Tim undertook to raise money for Operation Smile entailed climbing 24 of the Lake District peaks in 24 hours of hiking over two days. The first day of the challenge took Tim 14 hours to climb 10 of the 24 peaks. The second day was a bit easier with less height to climb and took Tim 10 hours to hike the remaining 14 peaks. Tim commented, "It was a very challenging but very enjoyable two days of hiking particularly as I was able to raise money for such a worthwhile cause."
Tim would like to say a big thank you to all of those who sponsored him in this endeavour. This money will go a long way in helping children around the world who are affected by cleft lip and palate.
---