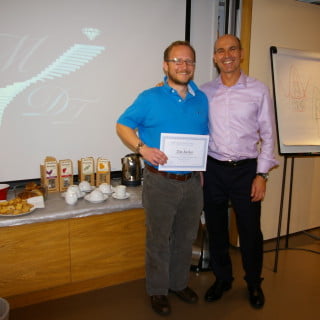 Tim Completed Basil Mizrahi Course
Tim completed the year-long hands-on comprehensive aesthetic and restorative dentistry course with Dr. Basil Mizrahi in Harley Street, London at the end of November. Dr. Mizrahi is a specialist in prosthodontics and restorative dentistry. In this course, Tim undertook in-depth training on the fine art of cosmetic dentistry, in particular elements such as porcelain veneers, composite veneers, treatment of worn teeth, smile design, and cosmetic composite restorations.
Tim continually strives to expand his dental knowledge and enhance his dental technical skills through training courses such as this one so that he can give our patients beautiful, expert dental results.
---